Cardi B Breaks Taylor Swift's Apple Music Record for Most First-Week Streams by Female Artist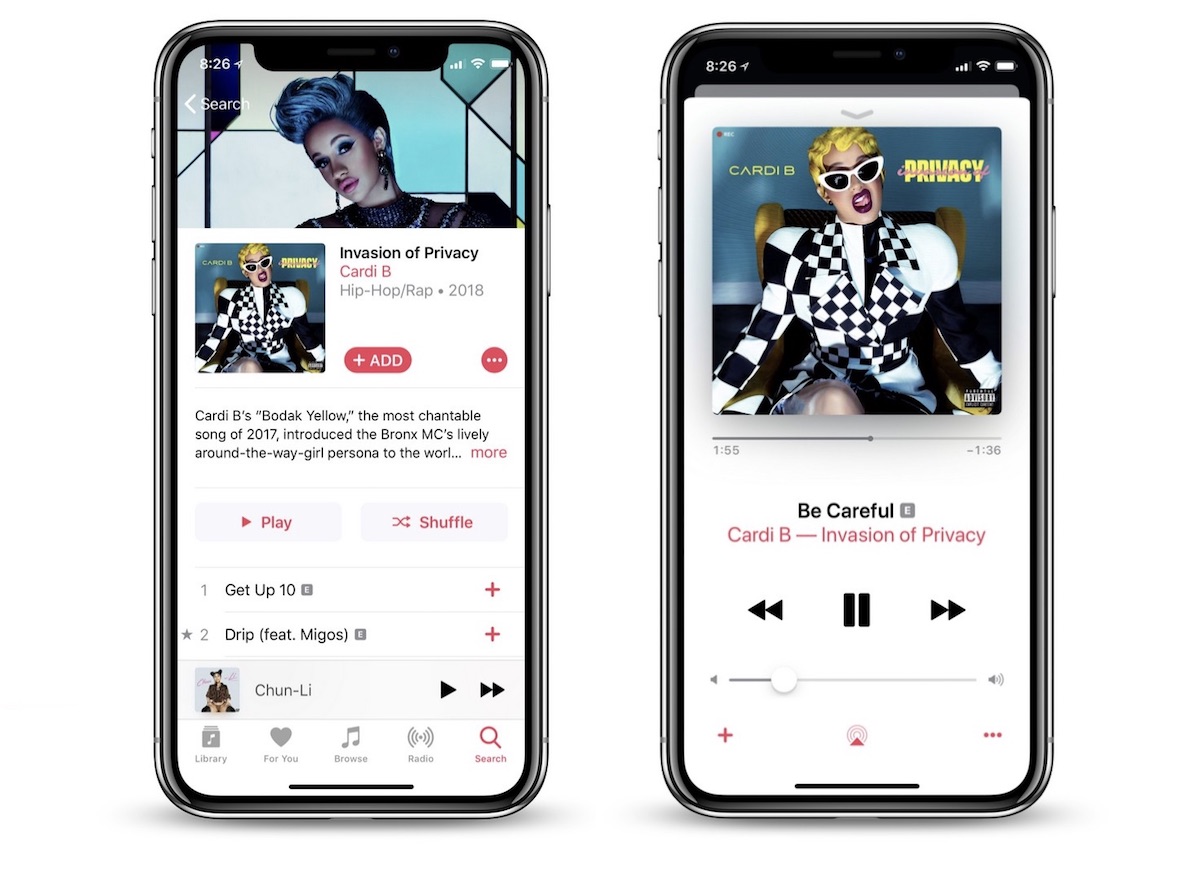 It's been one week since Cardi B released her debut studio album "Invasion of Privacy," and over that time it's reached more than 100 million streams on Apple Music.
According to stats provided by Apple to The Verge, this means that Cardi B has set a new record for first-week streams by a female artist on Apple's streaming music service.

The previous record holder was Taylor Swift and her album "Reputation," which launched late last year. Invasion of Privacy is said to have broken Swift's streaming numbers on Apple Music by the middle of this week, and it's now the "fifth most-streamed album ever" on Apple Music, surpassing both The Weeknd's "Starboy" and Ed Sheeran's "Divide."
insane
Ironically, it is often best for them to remain where they are comfortable – out of the spotlight – where the natural confidence prevalent in Architects as they work with the familiar can serve as its own beacon, attracting people, romantically or otherwise, of similar temperament and interests.