Nicki Minaj Seems Confused About Chun Li In Her New Track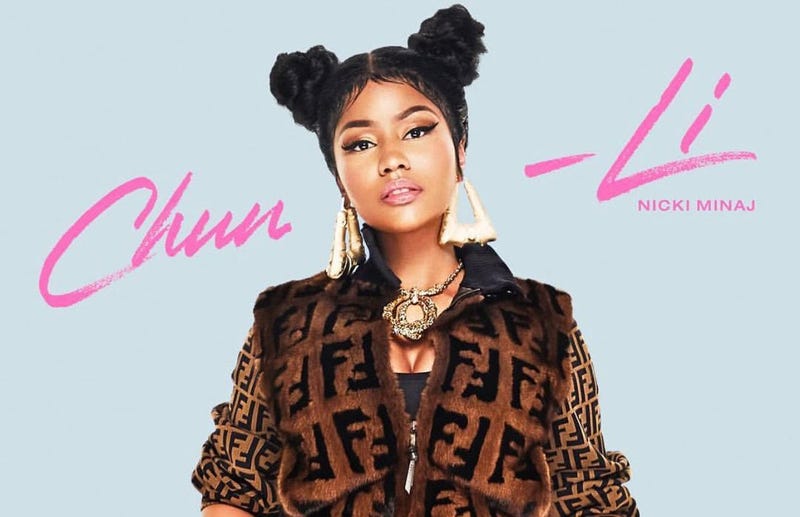 Nicki Minaj just dropped her new track "Chun-Li," during an interview with Zane Lowe on Beats 1.
Nicki hasn't recorded much solo music recently, and a lot of her features on other people's tracks have sounded like she's been asleep. While "Chun-Li" doesn't reach the high heights of "Itty Bitty Piggy" or even "Super Bass," it's a respectable showing, and I'm into the beat. Given that she apparently finished recording this track yesterday, I'll give her some props.
The song is named after Chun-Li, a Street Fighter character that, like Minaj, is known for her thick thighs. Chun-Li is not, however, a villain,
and in the line where this character is referenced, Minaj seems convinced that she is. "They need rappers like me," she says during the bridge, "So they can get on their fucking keyboards and make me the bad guy, Chun-Li."
Chun-Li is actually a pretty clean cut cop character, but okay Nicki go off!
This isn't the first time Nicki has gotten a little nerdy—she's decked out in Wonder Woman cosplay on the cover of her third mixtape, "Beam Me Up Scotty." She's usually a little more accurate than this, though. Onika, if you want to get more familiar with Street Fighter I'm sure there's a fight night in New York that would love to have you.
https://kotaku.com/nicki-minaj-seems-con...1825213796
Ironically, it is often best for them to remain where they are comfortable – out of the spotlight – where the natural confidence prevalent in Architects as they work with the familiar can serve as its own beacon, attracting people, romantically or otherwise, of similar temperament and interests.