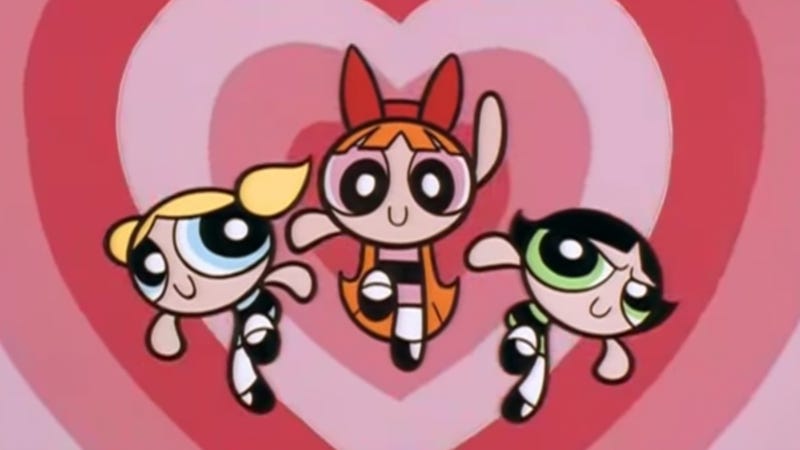 Two decades ago, Professor Utonium added Chemical X to a mix of sugar, spice, and all things nice to create three hyper-strength girls. Cartoon Network's Powerpuff Girls became a cultural phenomenon, and has since become one of the most enduring of the channel's creations. In 2018, the three super sisters' indelible influence on animation and the wider pop culture landscape feels more relevant than ever.
Created by Craig McCracken, the series debuted on the What A Cartoon! animation showcase in 1995, and its official pilot debuted on November 18th 1998. The show's action, humor, and young subjects set it apart from its peers and predecessors. Though action-focused female led shows like Jem and She-Ra had made their impact, those characters fit a very specific model–they were sexy adults, all fashionable and stylish. Yet the Powerpuff Girls were kids, kindergarten-aged superheroes that were more in the mold of Dexter's Lab: kids behaving as kids, but put in incredible situations and forced to save the day.
Without the experimental era of animation in the '90s and the massive success of the Powerpuff Girls, it's unlikely the landscape would be in the shape it's in today. Of course there is still work left to do, and Bubbles, Buttercup, and Blossom are there fighting tooth and nail right along side of us.
https://nerdist.com/powerpuff-girls-lega...ars-later/
We all keep dreaming, and luckily, dreams come true.