After an advertisement featured on Snapchat alluded to the 2009 domestic violence incident between Rihanna and Chris Brown, using images of both stars, the singer took to Instagram to criticize Snapchat, arguing that the app was condoning mockery of a sensitive issue.
The ad for a "Would You Rather" trivia game, asked users whether they would "rather slap Rihanna" or "punch Chris Brown." The question sparked controversy after Brown pleaded guilty to physically assaulting Rihanna while the two were dating in 2009. Brown served five years of probation.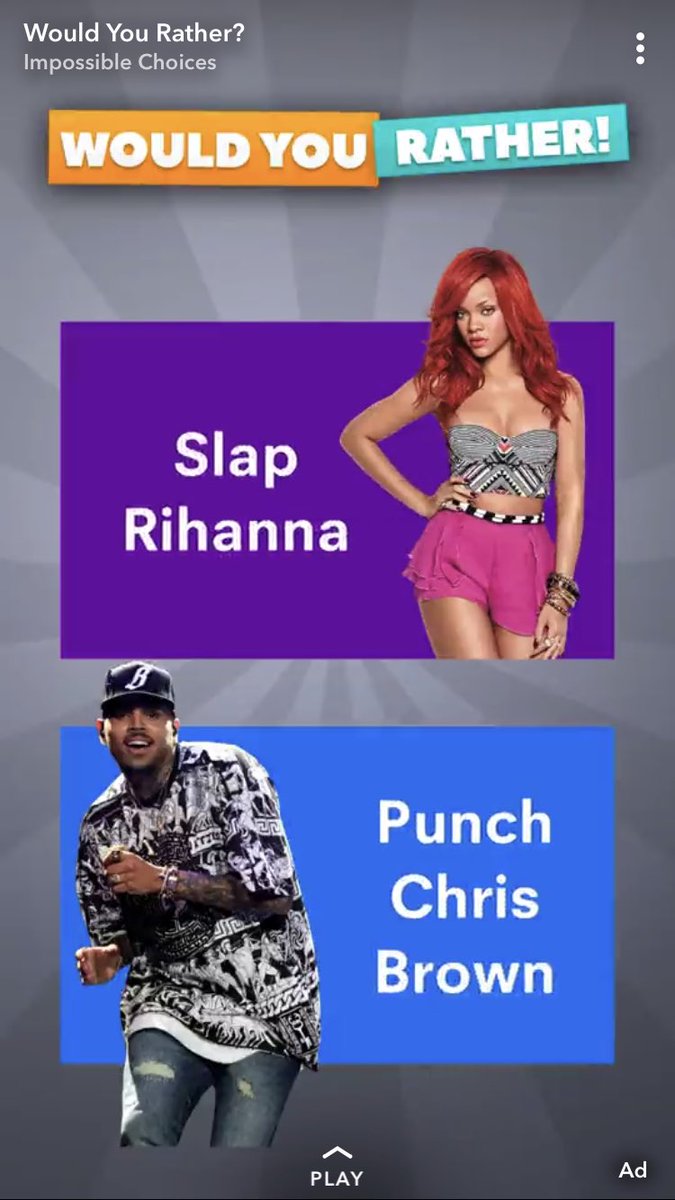 Snapchat has since taken the ad down. "This advertisement is disgusting and never should have appeared on our service. We are so sorry we made the terrible mistake of allowing it through our review process. We are investigating how that happened so that we can make sure it never happens again," Snapchat told The Hollywood Reporter in a statement.
According to Snapchat, the mobile video game ad, which is not directly affiliated with the social media app, has been blocked from the platform after failing to abide by the app's advertising policies which forbid "shocking, sensational or disrespectful content."
Source
We all keep dreaming, and luckily, dreams come true.