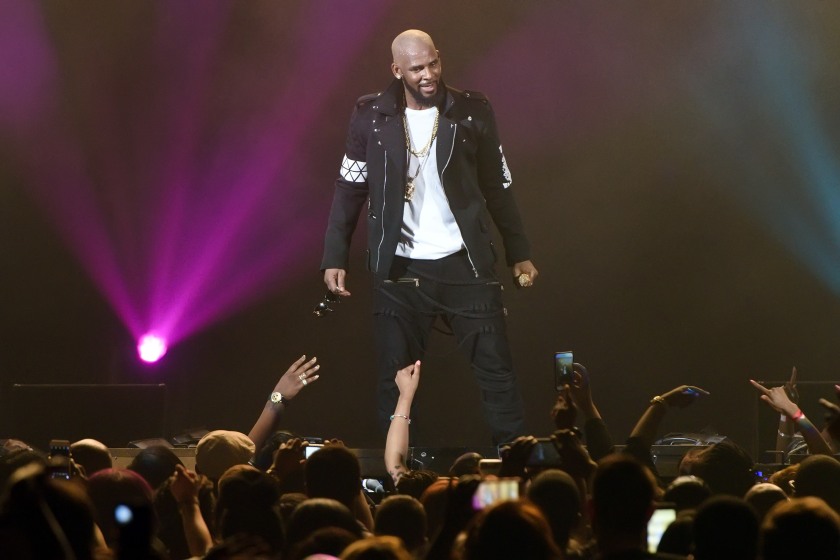 R.Kelly and XXXTentacion's music will no longer appear in any of Spotify's editorial or algorithmic playlists, Billboard reports. The move comes under the streaming service's new public hate content and hateful conduct policy and is effective as of this morning, May 10.
As a result of the move both artist's music will disappear from any genre and mood-based playlists and will no longer be eligible for inclusion in popular playlists such as RapCaviar, Discover Weekly, and New Music Friday.
"We are removing R. Kelly's music from all Spotify owned and operated playlists and algorithmic recommendations such as Discover Weekly," Spotify told Billboard. "His music will still be available on the service, but Spotify will not actively promote it. We don't censor content because of an artist's or creator's behavior, but we want our editorial decisions -- what we choose to program -- to reflect our values. When an artist or creator does something that is especially harmful or hateful, it may affect the ways we work with or support that artist or creator."
A rep for Spotify confirmed to the New York Times that the same rule goes for XXXTentacion. His music was on the popular RapCaviar on Wednesday but now no longer features. The chart-topping rapper faces charges in Florida of aggrevated battery of a pregnant woman, domestic battery by strangulation, and false imprisonment.
In April Kelly was accused of imprisonment and sexual misconduct by an anonymous woman. In 2017, R. Kelly faced allegations of abuse, "brainwashing," and controlling behavior while earlier this year it was alleged Kelly had boasted to a former partner about "training" girls as young as 14 for sex. Kelly denies all allegations.
http://www.thefader.com/2018/05/10/spoti...ource=tftw